Summary
As municipalities make efforts to reduce their carbon footprints, one area of potential savings is the energy used by city buildings. The Arthur J. Leblanc Centre in Dieppe, New Brunswick, which was the highest energy user of all municipal facilities in the city, was a good place to start. Staff commissioned studies to learn how to make the building more energy efficient and discovered a series of strategies that will reduce the building's emissions by more than 45 percent.
Background
Dieppe is a city of about 28,000 residents in southeastern New Brunswick, the fourth largest in the province and the largest francophone city in Canada outside Quebec. According to Dieppe's strategic plan, the city intends to pursue development through responsible growth. This includes consideration of climate change risks as well as a balanced approach to asset management that takes into account longer-term and sustainability goals when planning renovations and upgrades.
New Brunswick's electrical grid is carbon intensive, meaning that a large proportion of energy is generated from fossil fuels. This means significant reductions in greenhouse gas emissions can be achieved through energy efficiency and retrofit work.
The Arthur J. Leblanc Centre was originally built in 1972, with an additional Olympic-size rink added in 2002. It is one of two arenas in Dieppe and hosts an assortment of community activities, among them hockey, figure skating, ringette and speed skating as well as ice-free summer activities like ball hockey and a gymnasium.
After a city-wide evaluation of municipal property, the Centre also turned out to be the municipal building with the highest energy consumption in all of Dieppe, and therefore the facility with the greatest potential for reducing energy usage.
The challenge
It's common for aging municipal infrastructure to need general upgrades and capital repairs, but often, tight budgets mean that staff must take a piecemeal approach to these renovations and deal with issues as they come up rather than planning holistically for the long term.
The city wanted to be more strategic about its facility upgrades while incorporating energy efficiency improvements. They were aiming to turn the Arthur J. Leblanc Centre into a net-zero building, but they were unsure what facility improvements would be most effective in helping them reach their emissions targets. In particular, they were interested in how a heat recovery system could reduce the building's energy usage. The goal was to create a comprehensive plan to make the Centre more energy-efficient over time through various infrastructure upgrades and additions.
Approach
The city began with a series of public consultations and studies to assess the Centre's energy usage and various ways it could be reduced. All proposals were considered from a sustainability point of view as well as based on cost and quality of services.
The feasibility study looked at the potential of a heat recovery project that would use waste heat from the refrigeration system to heat the building. Consultants estimated how much such a building retrofit project would cost as well as what the benefits would be, the study also considered a number of additional energy conservation measures, such as:
an advanced control system
improvements to maintenance protocols
bringing the refrigeration facility up to modern code compliance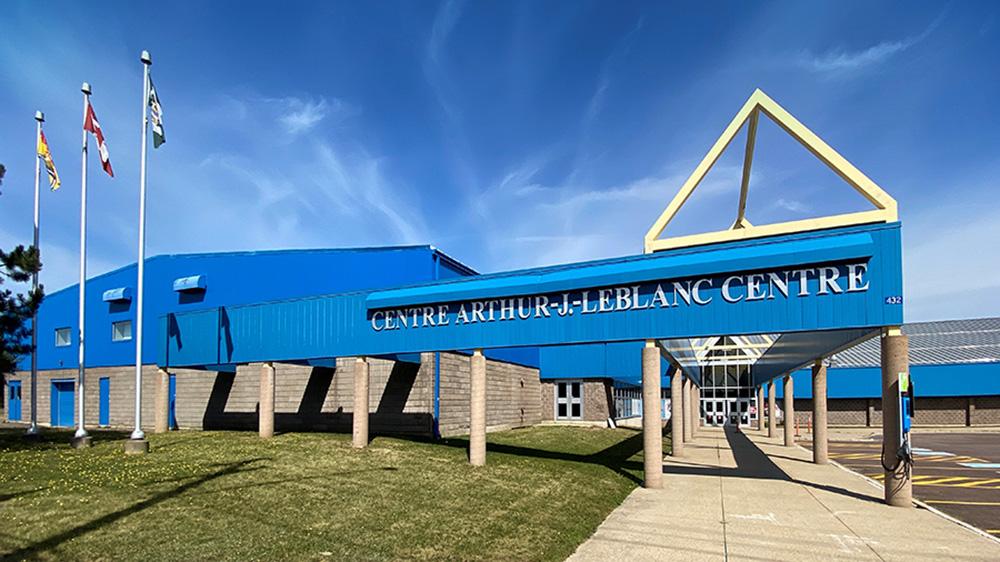 Results
The final feasibility study was a success for the following reasons:
It demonstrated that there were major energy efficiency gains to be made through structural improvements to the Centre.
It provided the city with a robust understanding of the various paths available to them.
Quote
"We were surprised at how much energy was available from the refrigeration system."

– Rémi Comeau, Building Specialist, City of Dieppe
Benefits
Not only did the feasibility study help staff make informed decisions on energy-efficiency upgrades, but it provided them with additional ways for these capital improvements to help the community.
As well as increasing energy efficiency, some of the changes will boost comfort and enjoyment for facility users including better lighting as well as improved heating and cooling.
The city also plans to create a green fund as part of this project. Savings from lowered energy costs will go into this fund, to help pay for energy efficiency projects in other municipal facilities. Eventually, the projects will pay for themselves.
Next steps
Based on the various efficiency options proposed and with the help of additional funding from GMF, city staff designed a capital project called "Vers Net Zéro" (Toward Net Zero). The project includes 17 strategies to renovate and improve the building and its equipment, with the ultimate goal to reduce the Centre's energy usage by 44 percent and its greenhouse gas emissions by 46 percent.
The plan was submitted in August 2021 and the funding for this capital project has since been approved. Work is underway, and many steps have already been completed. Most of the Centre's lighting has been converted to energy-efficient LED, some doors have been upgraded, and heat pump installation is in progress. Solar panels will be installed this summer, and upgrades are expected to be completed by fall 2023.
Want to explore all GMF-funded projects? Check out the Projects Database for a complete overview of funded projects and get inspired by municipalities of all sizes, across Canada.