The Green Municipal Fund helps local governments switch to sustainable practices faster. Our unique mix of funding, resources and training gives municipalities the tools they need to build resiliency — and create better lives for Canadians. GMF is a $1.6 billion program funded by the Government of Canada.

1,931
sustainability projects approved

$1.28 billion
worth of approved sustainability projects

2.82 million
tonnes of greenhouse gases avoided

12,179
person-years of national employment

$1.14 billion
contributed to the national GDP
A proven partner for environmental programs
With our funding and support, municipalities and their partners implement innovative and proven sustainability practices. These practices have directly improved quality of life for millions of Canadians. Start your funding journey here by checking your eligibility or discovering all the funding we have to offer.
View all funding opportunities
Featured Funding
Sustainable Affordable Housing
Community Buildings Retrofit
Sustainable Affordable Housing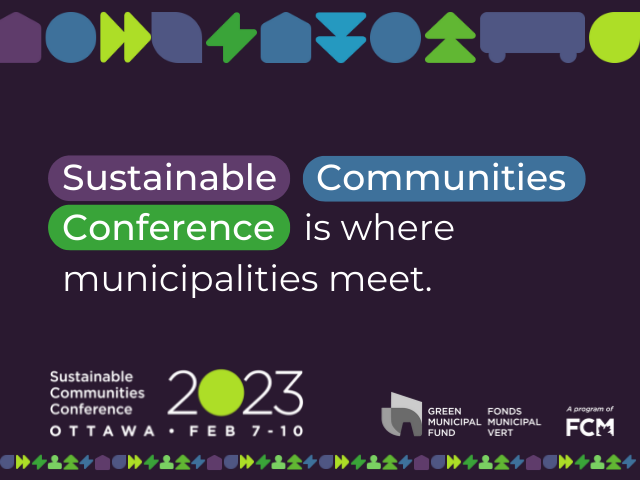 Featured
Join us at FCM's Sustainable Communities Conference (SCC), Canada's premier municipal sustainability event.
View more
Learn. Connect. Grow.
Our expert training and resources are tailored to the sustainability needs of Canadian municipalities - no matter where they're starting from. Access our resource library for practical, hands-on tools to help you address your municipality's unique sustainability challenges. Discover our events library to register for upcoming webinars, training sessions and peer-to-peer learning.

Energy
Halifax Regional Municipality, NS, offered direct financing to homeowners to install solar-powered water heating systems, lowering energy bills, water consumption and GHGs. 
Community Efficiency Financing
See case study