Addendum
On September 13, 2020, a devastating fire caused extensive damage in parts of New Westminster's Pier Park. The old wooden (eastern) part of the pier was destroyed. The community who held the park dear reacted in shock and heartbreak, and Mayor Jonathan Coté indicated the city would rebuild. No one was injured in the fire.

This case study stands as a tribute to the efforts of the city in the creation of a wonderful community space—and, when the time comes, in its restoration.
Results

3.2 hectares
of land reclaimed
1,400 cubic metres
of timber recycled

3,500 cubic metres
of contaminated soil treated
In 2009, the City of New Westminster bought an abandoned timber wharf site and transformed it into an urban riverfront park with equal parts built on land and water. 
Since the founding of the city in 1859, the historic waterfront on the Fraser River had been put to industrial use. With sawmills, salmon canneries, and shipping and rail services lining its shores for more than a century, the 3.2-hectare site was contaminated with heavy metals, petrochemicals and other substances. A compact and highly urbanized city, New Westminster was also short on green space and acquiring new parkland was becoming a high priority.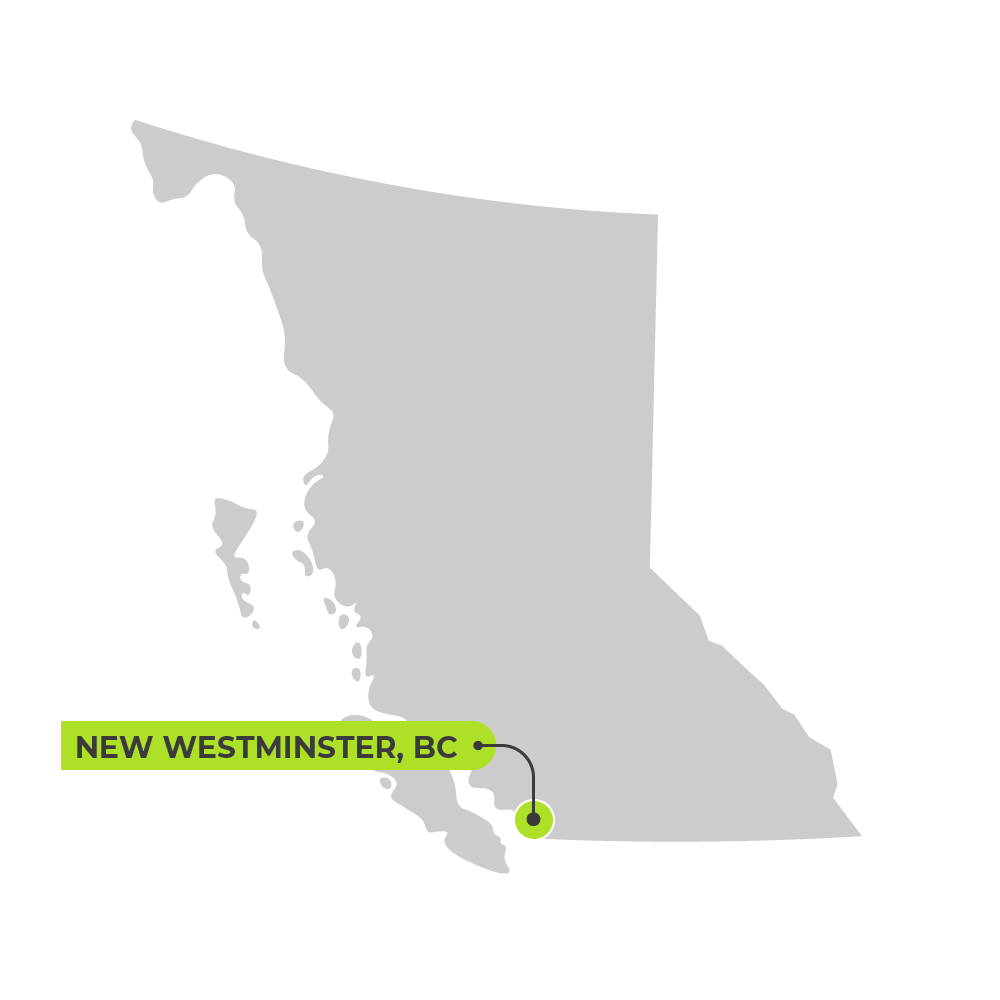 To clean up the site, the city removed and remediated contaminated soil and reclaimed and recycled the timber that had collected in the area. The city built underground structures to hold the contaminated groundwater and prevent it from leaching into the Fraser River. Native plants were put in along the shoreline. 
One of the biggest hurdles involved the implementation time frames required by the project's funders. To overcome this challenge in a sustainable, cost-effective way, the city engaged in a highly collaborative planning process, involving all stakeholders very early on. This approach helped the team make challenging but time- and budget-sensitive decisions, such as the choice to use an independent remediation process.
Westminster Pier Park remains an urban jewel. This unique, award-winning park offers pedestrian and bicycle pathways, programmable open spaces, and natural riverbank habitat for local wildlife. Its 600-metre boardwalk connects with a 2.5-kilometre linear waterfront park offering great views, green space, public art and playgrounds. All the park structures were designed to achieve Leadership in Energy and Environmental Design (LEED®) Gold certification. 
This initiative has revitalized the neighbourhood and attracted new residential and commercial developments to the downtown area. It has also established a strong connection between the natural environment and the city core, and created a people-oriented recreational space for residents to enjoy. 
This project is an outstanding example of how converting former industrial sites to productive use can drive urban renewal, increase economic return and enhance quality of life. 
We have 10 acres on the water that was a lifeline before for our industry. Now it's a lifeline for our people."

—Former Mayor Wayne Wright, City of New Westminster, BC
Want to explore all GMF-funded projects? Check out the Projects Database for a complete overview of funded projects and get inspired by municipalities of all sizes, across Canada.