Guide: Building partnerships for brownfield renewal in your municipality

LAND USE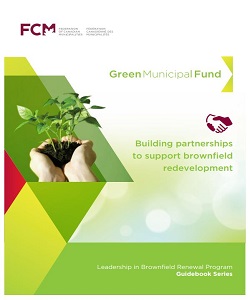 Developing strong partnerships with a variety of stakeholders is an integral part of the brownfield redevelopment process. Effective partnerships can help ensure the success of your municipality's brownfield projects. This guide shares strategies you can use to engage and work with partners, such as elected officials, industry experts and residents, at each stage of a project.  

Read this guide to learn:
Who to engage as partners to help your brownfield renewal project succeed
When and how to consult different stakeholders to support various project stages
How other municipalities have successfully engaged stakeholders in their brownfield redevelopment projects  
The guide is designed for municipal staff, such as brownfield coordinators, planners and economic development officers, who are responsible for overseeing brownfield redevelopment in their community.

Read the guide.

This free publication is part of a series of guide on brownfield redevelopment, created through FCM's Green Municipal Fund and the Leadership in Brownfield Renewal program.