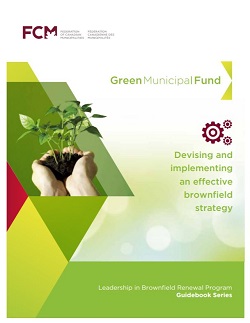 Get started on plans to revive abandoned or contaminated properties in your municipality with help from our free guidebook. 

Build your knowledge on:
The elements needed to successfully create and implement a brownfield strategy
How to identify priority sites, set realistic goals, engage stakeholders, and select the right incentives for developers
How brownfield strategies in other municipalities supported objectives for  sustainable development
Ways to help kick-start clean-up of contaminated properties in your community
Tell us about your experience on our new site! We'll be adding new content and improving greenmunicipalfund.ca throughout the coming weeks. If you find the site useful, or can think of ways to improve your experience, we invite you to get in touch with us.