Guide: Developing a municipal brownfield inventory
10 steps to creating and populating your brownfield inventory

LAND USE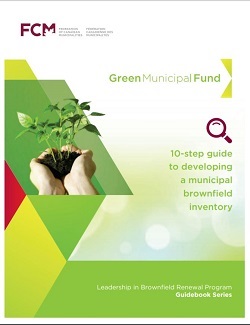 Taking stock of the brownfield sites in your municipality will help you take a more strategic approach to encouraging their redevelopment and improving sustainability within your community. This guide outlines 10 steps that will help you determine the purpose and scope of your municipal brownfield inventory and decide how to populate and manage it. 

Read this guide to learn:
Key steps for developing and maintaining your brownfield inventory.
What data to include and which data sources to turn to.
How a brownfield inventory can support your municipal policy and planning objectives, including identifying high priority sites, areas of concern or specific brownfield types.
The guide also includes helpful checklists and a series of examples from Canadian municipalities of all sizes, offering creative ideas and practical examples that you can apply in your own community. 

The guide is designed for: Municipal staff from departments such as public works, planning environmental services, and economic development who are responsible for creating and implementing a brownfield strategy.