Guide: Tendering a municipal brownfield project
Run an effective procurement process to attract high-quality bids

LAND USE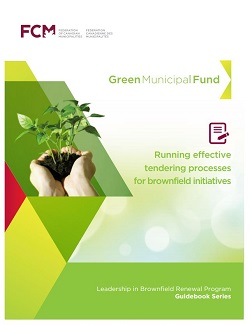 Conducting an efficient tendering process is a key step in managing a successful brownfield redevelopment project. This guide will help Canadian municipalities of all sizes attract, evaluate and select the best suppliers using a fair and transparent selection process. 

This guide will help you:
Understand when to use different procurement processes such as a Request for Information, a Request for Qualification and a Request for Proposal (RFP)
Solve common challenges, such as how to promote your request for  proposals and how to evaluate bids
Write a strong RFP that will generate quality responses from bidders
The guidebook is designed for municipal staff, such as brownfield coordinators, planners and economic development officers, who are responsible for overseeing brownfield redevelopment in their community.

Read the guide

This free publication is part of a series of guidebooks on brownfield redevelopment, created through FCM's Green Municipal Fund and the Leadership in Brownfield Renewal program.