17.5 Acres
of land in the city centre planned for revitalization

80%
of immediate and short-term actions completed or in progress
Summary
When Regina created its official community plan, it set a goal to maintain the city's compact nature and increase density in the core. City staff knew one way to reach this goal was to make use of vacant land in established areas of the city, but it was unclear how much of this land existed and why it wasn't being developed. To this end, the city commissioned a project to determine how to foster opportunities for redevelopment on underutilized sites while supporting broader community priorities. The resulting study and strategy outline barriers to development and corresponding actions that will help Regina meet its sustainability and community goals over the next 10 years.
Background
Regina's population of about 225,000 people is spread across approximately 180 square kilometres of south-central Saskatchewan, in an open prairie landscape that is conducive to sprawl. In 2013, in response to past growth and in anticipation of an additional population increase of 100,000 within 25 years, Regina released its Official community plan (OCP). One major priority of the OCP was to maintain the city's compact nature—most Regina residents live within a 15-minute drive of downtown—and to increase density, with a target of at least 30 percent of new population growth occurring within established areas of the city. Community priorities outlined in the OCP include:
Develop complete neighbourhoods
Support the availability of diverse housing options
Achieve long-term financial viability
Foster economic prosperity
The challenge
The OCP identified development on underutilized land in the city core as an opportunity to help meet density and community goals. The land in question includes brownfields, bluefields (unused institutional sites), surface parking lots and other vacant sites. However, there was no clear understanding of how much of this land was available, or of what barriers might be preventing development of such sites.
Approach
To gain a clearer understanding of how best to take advantage of Regina's underutilized land base, the city commissioned a two-part planning project.
Part one was an Underutilized Land Study that explored the regulatory, environmental and economic barriers to development of vacant land, as well as creating a vacant lot inventory. The Study also included ideas and recommendations to address these barriers.
Part two of the project entailed building on the Study to develop an Underutilized Land Improvement Strategy (ULIS). The purpose of the ULIS was to outline what the City of Regina needs to do with regards to underutilized land to meet the community's sustainability goals and to address barriers expressed by the development industry.
The Strategy includes five goals:
Rules: Ensure that regulatory frameworks such as zoning support redevelopment of vacant land.
Process: Ensure that information for redevelopment applications is easy to access and has a clear path to action.
Financial: Support redevelopment of underutilized land through strategic public investment.
Promotion: Foster collaboration, and communicate about redevelopment opportunities and the reasoning behind them.
Monitoring: Track progress and refine the Strategy as needed.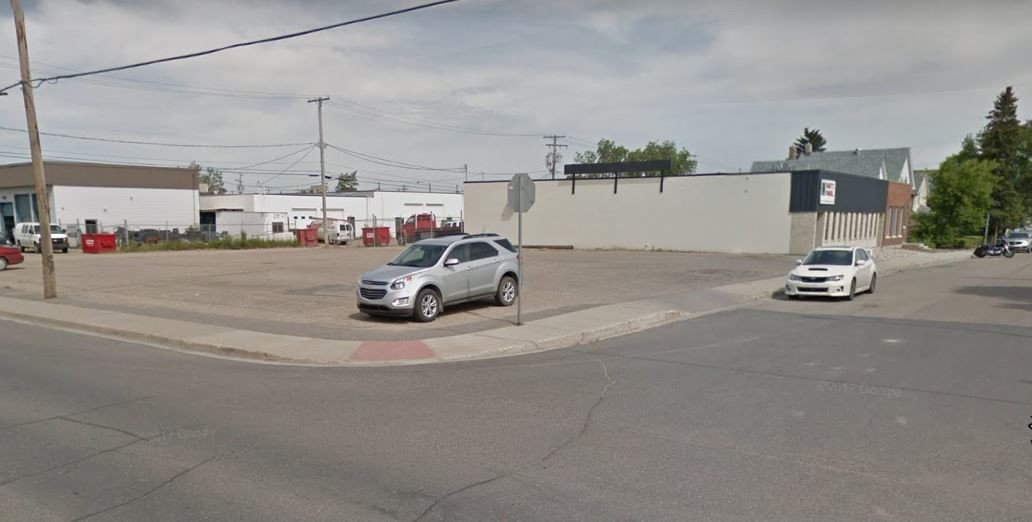 Results
The Framework for Action put into place by the ULIS outlines various tasks, guidelines and projects that staff are to undertake to move development forward on underutilized land in alignment with community. For example, the Framework includes:
Investing along with provincial and federal governments in the Railyard Renewal Project, a revitalization plan for a 17.5-acre piece of land in the City Centre.
Creating an updated, simplified zoning bylaw to align with the OCP and intensification goals, by allowing two-unit buildings in low-density zones and making it easier to redevelop and repurpose existing buildings.
The new bylaw went into effect in December 2019. In January 2020, the Housing Incentive Policy was revised, with amendments including expansion of a capital grant program for new affordable rental construction.
Benefits
Environmental, economic and social benefits are woven throughout Regina's Framework for Action. For example, a number of tasks are geared toward:
Making it easier and more attractive to clean up contaminated sites for redevelopment
Supporting the creation of affordable housing
Improving transit and other neighbourhood amenities
Many tasks in the Framework for Action are already ongoing, including infrastructure upgrades such as the Dewdney Avenue Corridor Rehabilitation Project. This project includes improvements to both underground and aboveground infrastructure, with the goal of transforming this route into what the city calls "a desirable landscaped roadway" complete with a sidewalk and potential bike lane buffered from traffic by street trees.
Lessons learned
Some lessons learned as a result of this project include:
The two-step process of completing a study before moving into the strategy phase was beneficial, as it helped generate interest and build support.
Having members from various departments as part of the steering committee was helpful for working through diverse feedback from a variety of stakeholders.
The streamlined approach of focusing on solidifying the framework rather than getting stuck in the details of each action was key to completing the Strategy in a timely manner.
Stakeholder perspectives on the most important barriers to development shifted through the project timeline. Initially, processes were seen as high priority, while later, costs became the focus. It could be beneficial to find better ways to zero in on stakeholder concerns earlier in the process.
Next steps
More than 80 percent of immediate and short-term actions from the Framework have been completed or are in progress. This includes the new Zoning Bylaw and updated Housing Incentive Policy and  improved Building Permit and Inspections Review processing times of 10 days for residential permits and 20 days for commercial. The next step is to look at ways to streamline processes for redevelopment and infill projects specifically and to implement medium- and long-term strategic actions.
Sources
https://www150.statcan.gc.ca/t1/tbl1/en/tv.action?pid=9810001101
https://reginafiles.blob.core.windows.net/ocp/Design%20Regina%20OCP%20Part%20A.pdf
Want to explore all GMF-funded projects? Check out the Projects Database for a complete overview of funded projects and get inspired by municipalities of all sizes, across Canada.