A community housing building for seniors in Welland, ON, shows how a community can help close critical housing gaps with smart investments that reduce energy costs and GHGs.
Results

44 tonnes
of GHG emissions avoided per year

1,467 GJ
in energy reduced per year

50
construction jobs created
To help meet the critical housing needs of seniors in the community, Niagara Regional Housing (NRH) partnered with the Regional Municipality of Niagara to build a new energy-efficient, sustainable residence for seniors.
The Niagara region is home to a high proportion of elderly residents, many of whom need an affordable place to live. Seniors in the region have annual incomes lower than the national average and may have to wait several years for affordable housing, particularly in Welland. Opened in 2014, Birchwood Place—or "Fitch East," as it's known locally—offers 67 one- and two-bedroom apartments at a mix of rents: market rate, affordable (80 percent of market) and rent-geared-to-income.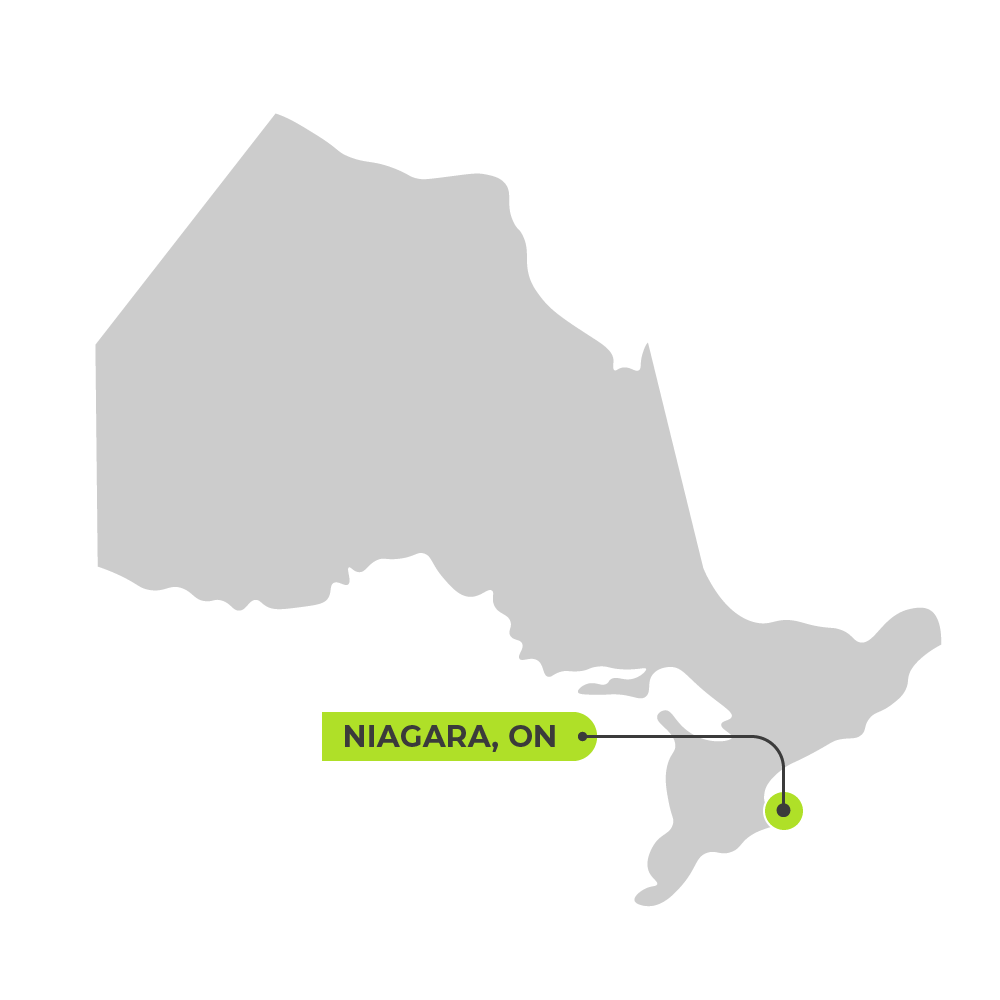 Check out this video where Niagara Regional Housing (NRH) shares their experience in creating a successful business case for their first LEED-certified social housing building. Learn how the 67-unit affordable housing development for seniors delivered financial, social, and environmental benefits.
A team of consultants and engineers collaborated with NRH representatives to construct the new building on an underused site connected to an existing community housing building. NRH established a development committee for the project, which included NRH employees, regional staff and community members. These community representatives, along with seniors living in the existing building, played a key role in some of the decisions made during the design and construction phases. This type of committee is now seen as a best practice and has since been implemented in all new builds by NRH.
The building features geothermal heating and cooling and other energy-efficiency measures, reducing the building's energy use by an impressive 48 percent compared to standard buildings. It also uses less water, thanks to a grey water recovery system and low-flow fixtures, and reduces waste through organics recycling. 
The residence's environmental features earned the Region of Niagara its first Leadership in Energy and Environmental Design (LEED®) Silver certification for an affordable housing building and will mean welcome savings for residents on utility and energy costs. And, as an aging-in-place wellness model with plenty of outdoor and amenity space for socialization, the new residence is anticipated to reduce health care costs. 
Through the project's funding and rental income, the building is financially self-sustaining. The project has also contributed to the local Welland economy, adding over $9 million in employment and product purchases. It created 50 construction jobs and has brought new employment opportunities for a live-in building attendant, cleaners and contractors. The new building is also expected to generate about $80,000 in additional property tax revenue for the city.
This modern and welcoming building is a boon to the community, a great example of urban intensification integrating much-needed community housing, and a wonderful new place for seniors to call home.
I love this place so much. The people in this building are very friendly and they always make me feel like family."

—Réjeanne Nicholls, Birchwood Place resident
Want to explore all GMF-funded projects? Check out the Projects Database for a complete overview of funded projects and get inspired by municipalities of all sizes, across Canada.