This is part of a series of case studies on wastewater projects funded by the FCM's Green Municipal Fund. Each case study provides technical information, project details and tips on best practices.
Project overview
The Municipality of the District of Argyle, NS, upgraded its wastewater treatment system, replacing its aerated lagoon with a sequence batch reactor and adding ultraviolet disinfection technology and a dewatering sludge management system. The expansion of the sewer system had been delayed because the chlorine disinfection chambers of the 30-year-old plant could no longer consistently clean wastewater to comply with anti-pollution standards.

The upgrades will allow the municipality to expand its sewer system to homes with septic tanks, reducing the risk that groundwater contamination from septic tanks will make drinking water unsafe. Additional plant updates include an energy-efficient wastewater heating system that will lower plant energy costs, as well as a final sludge drying process that will make sewage solids less costly to truck away.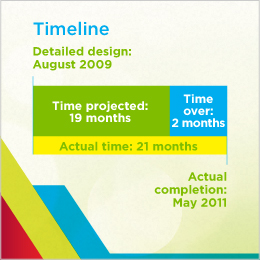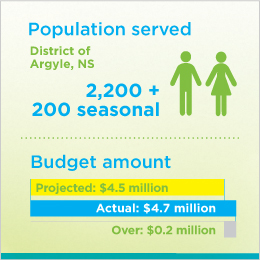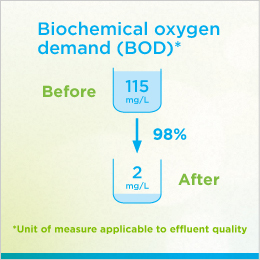 Reasons for the project
The water treatment system was not compliant with limits set for biochemical oxygen demand (BOD) and total suspended solids (TSS) by the Nova Scotia Environment (formally known as Nova Scotia Department of Environment and Labour) and the Canadian Council of Ministers of the Environment. 
Best practices and key lessons
The municipality's experience with this project demonstrates some best practices and key lessons that can inform similar projects.

Optimize long-term returns on investment
To save energy, the municipality chose a gravity dewatering system (a geo-tube system) rather than a system driven by mechanical force (a Fournier Rotary Press).
A cost-benefit analysis of multiple treatment options would help in selecting the appropriate technologies, allocating sufficient funds for biosolids disposal and lowering true operating costs for the municipality.
Include contingencies in the project budget and schedule
It is important to research the full cost of a project in advance and prepare accurate cost estimates to ensure that sufficient funds are set aside. For wastewater capital projects, make sure the tenders received allocate sufficient funds to complete the project as designed and avoid a change of plans mid-stream.
The third-party costs for disposing of liquid sludge in the first year of operations were high, but the service was necessary while the geo-tube dewatering system was designed and installed.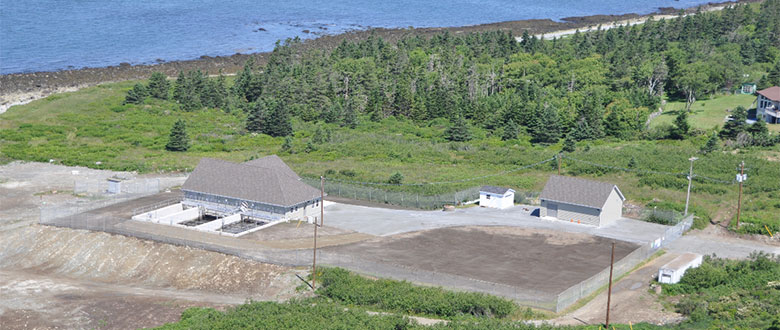 View of West Pubnico Water Treatment Facility Site in District of Argyle, NS. (Credit: Brad d'Entremont) 
Project benefits
This project yielded a number of environmental, social and economic benefits. 
Environmental benefits
Lower energy use: A heat recovery system reduces energy consumption.
Improved wastewater quality: Effluent quality has improved with the new treatment process.
Reduced hazardous residuals: A UV disinfection process is now used instead of chlorination.
Ecosystem protection: By improving the quality of effluent released into the ocean, the upgraded system will protect shellfish (an important municipal economic resource) and biodiversity.
Social benefits
Improved public health: The upgrades promote human health by protecting the municipality's groundwater resources and minimizing wastewater infiltration.
Improved public space: The upgrades have reduced odor emissions, and the upgraded plant is more visually appealing.
Economic benefits
Increased employment: One full-time position was created as well as one part-time position.
Support for residential growth: Greater wastewater treatment capacity will better support community growth.
More efficient staff operations: A SCADA (supervisory control and data acquisition) system has been installed for monitoring purposes. 

Technical highlights
This project was a new facility. Technical highlights are current as of 2013.
Municipal population: 8,252

Urban/rural: rural
Treatment
Before: Aerated lagoon
After: Sequencing batch reactor
Disinfection
Before: Chlorine disinfection system
After: UV disinfection system
Biosolids management
Before: Biosolids removed from lagoons periodically, as necessary, and sent to landfill
After: Sludge thickened and disposed of in abandoned landfill
Annual average daily flow (AADF)
Before: 0.39 MLD (million litres per day)
After: 0.51 MLD
Design capacity
Before: 0.65 MLD
After: 0.91 MLD
Per cent of total capacity used for AADF
Before: 60 per cent 
After: 56 per cent 
Total suspended solids (TSS)
Before: 54 mg/L
After: 6 mg/L
 
Project contact information
John Sullivan
Director, Public Works and Property Inspection
Municipality of the District of Argyle, NS
T. 902-648-2623  

Alain Muise
Chief Administrative Officer
Municipality of the District of Argyle, NS
T. 902-648-3293
Want to explore all GMF-funded projects? Check out the Projects Database for a complete overview of funded projects and get inspired by municipalities of all sizes, across Canada.