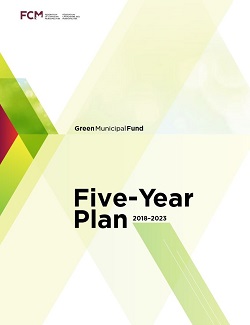 Learn about the long-term vision for FCM's Green Municipal Fund (GMF) in this strategic plan for 2018-2023.

The strategic plan outlines how GMF will continue to support Canadian cities and communities of all sizes to develop and implement municipal projects that advance innovative solutions to tackle environmental challenges.

It was developed by GMF staff and council following revisions to the federal funding agreement in 2017 and leverages GMF's experience over the past 17 years.

Read the full plan to learn about the GMF's objectives and work packages for 2018-2023.
Tell us about your experience on our new site! We'll be adding new content and improving greenmunicipalfund.ca throughout the coming weeks. If you find the site useful, or can think of ways to improve your experience, we invite you to get in touch with us.