Winner of FCM's 2022 Sustainable Communities Awards' natural asset management category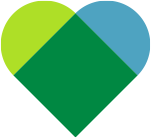 3,500
turtle eggs saved
Summary
Roads and vehicle traffic are a significant source of injury and mortality for wildlife, and road ecology experts are looking for ways to improve this situation, especially for species at risk. In one Ontario community, a road construction project presented an opportunity to try a new approach to reducing its impact on turtles and snakes. A group of partners came together to rescue reptiles from the roadside and research the effectiveness of various mitigation methods. The result? More than 3,500 turtle eggs saved, at a lower cost than traditional barrier fencing.
Background
The Township of The Archipelago encompasses several thousand islands in central Ontario along the eastern coast of Lake Huron's Georgian Bay, as well as a number of inland lakes. It has a total population of 13,332 residents, 979 of whom live there year-round, and is part of Shawanaga First Nation's traditional territory.
The township is part of the Georgian Bay Mnidoo Gamii Biosphere site, which was designated by UNESCO in 2004 as a model of sustainable development hosted in the traditional territory of the Anishinabek peoples. The Township itself considers sustainable asset management and preservation of the natural environment to be among its core principles. In 2019, the region was named a Community Nominated Priority Place for Species at Risk, meaning it was designated by and given funds from Environment and Climate Change Canada to support community efforts to protect endangered species.
Habitat fragmentation due to roads is known to be a major threat to wildlife worldwide. "Road ecology" is a field of study that aims to better understand this problem and the best ways to mitigate it, including the ways in which roads are built and maintained. Turtles are especially vulnerable to being harmed by roads for a number of reasons:
 For most species, it takes several years — as many as 20 — to reach reproductive maturity.
It takes about 1,200 to 1,400 eggs, or about 60 years, for a single turtle to replace itself in the wild.
 Turtles and other reptiles require habitat connectivity to forage, mate, nest and overwinter; roads make it more difficult for these animals to move safely between habitat areas.
 It's not uncommon for turtles to be killed by vehicles before they're old enough to reproduce.
 Evidence suggests that many turtle species are in decline specifically because of road mortality.
The usual way of mitigating harm to wildlife during road work is by installing exclusion fencing. While this can be effective, it is only in place during the actual construction work and can actually create additional problems should the fencing structure be compromised. It can also be expensive to install in bedrock-rich environments such as are found in the Archipelago region.
The challenge
In 2020, an opportunity arose to use and test best practices from road ecology in an upcoming road works project. 
The Skerryvore Community Road connects the community of Skerryvore to Highway 69 as well as providing residents of Shawanaga First Nation with access to an ecologically significant wetland and spawning grounds. A 12-kilometre stretch of this road was due for resurfacing and culvert replacement. 
Stakeholders decided this was a good chance to study reptile use of the roadway and surrounding area while also exploring ways to reduce harm to turtles and snakes both during and after construction.
Approach
To fulfill the requirements of this project, and based on learnings from other road monitoring and turtle hatchery projects from groups such as Magnetawan First Nation, a partnership of local organizations came together. They included the Township, Shawanaga First Nation (SFN), the Georgian Bay Biosphere (GBB), Laurentian University, Tatham Engineering and local construction companies Hall Construction and Fowler Construction. 
The project spanned two years, which gave The Archipelago, SFN and GBB ample opportunity to study the effectiveness of various mitigation measures. In 2020, crews rehabilitated culverts and installed rip-rap — a collection of loose stone — along wetland edges. In 2021, they resurfaced the road.
All partners worked together to keep reptiles and their eggs safe. For example:
 Staff and construction workers were taught about local reptile species and trained to identify, handle and move turtles and snakes from construction areas. They also participated in hatching release events.
 GBB and SFN staff were present and on-call during construction to assist reptiles and move snake and turtle nests found on road-sides to GBB offices for incubation.
 Together with Shawanaga First Nation, the team incorporated Indigenous traditional knowledge into the project's day-to-day, for instance by using bilingual signage and including a tobacco offering during daily road surveys.
 Construction included installation of rip-rap and paved road shoulders. Both methods are being researched by GBB and Laurentian University as means to deter female turtles from nesting on roadsides.
The study portion of the project included two types of surveys: road mortality and nesting. These helped researchers understand where and when reptiles were using the road and for what purpose — for instance, basking, nesting or crossing. This data is important to guide and assess mitigation measures both in The Archipelago and elsewhere. 
The team also made sure to engage the broader community in the project, through education and events. In 2021, for example, the GBB offices hosted turtle hatchery tours open to the public.
Results
One key finding of this project was that the novel approach to barriers was both more eco-friendly and more cost-effective than what is typically used. 
Including construction workers in conservation efforts and training them to care for reptiles found on site meant that these partners gained a sense of ownership and responsibility as well as new skills that can be brought to future projects.
Benefits
The project brought a number of benefits to the community and the local environment:
 By not installing exclusion fencing, the team eliminated a number of harmful effects of such work. There was less disturbance of habitat, no risk of plastic or metal being left behind, and fewer GHG emissions from equipment and vehicles.
 In 2021, 297 kg of greenhouse gases were saved by using e-bikes rather than gas-powered vehicles for road ecology monitoring.
 Efforts to engage the local community meant that residents were on-board and engaged with the project, so much so that they were even bringing coffee to the construction crew. There is now increased local awareness of the cultural and ecological value of snakes and turtles.
 The knowledge gained has helped inform conservation actions and direct further studies to assess replicability. Lessons learned will be applied to best practices for public works departments.
 Protecting species and habitats is an important way to improve climate resilience. Across the two-year project period, more than 3,300 turtles were released back into the wetlands along Skerryvore Road.
 The project has been an opportunity for the Township, GBB, Laurentian University and Shawanaga First Nation to work together and get to know each other's capabilities and needs.
Lessons learned
One key success was the cooperation between numerous organizations connected to the region. In particular, it was an excellent opportunity for GBB and The Archipelago to partner with SFN on a project important to all involved.
This collaboration worked well in large part because partners had been developing their relationships for years, and had taken the time to build trust and reciprocity. For other municipalities who would like to embark on similar partnerships, Steven Kell, the species at risk biologist and project coordinator with SFN, has the following advice:
 Reach out to First Nations and other Indigenous groups in your area, and learn about their capacities and preferred ways of communicating and working together. Remember that not every community will have specialists on staff, so it helps to use plain language.
Convey all stages of a project to local Indigenous communities so that they can tailor their participation based on their capacity. Some parts of a project may be more applicable, or a better fit for their background.
 Find out how communities use and have used the land in question, and how they would like to use it in future. For example, some members of Shawanaga First Nation access their land by foot or ATV and a reptile fence could hinder access, so construction plans should include options to get over that barrier.
Kell also points out some lessons learned on a more general level:
 Involving multiple partners from the start is beneficial, including when it comes to the construction crew. While they might initially be resistant to working in new ways, they will grow to appreciate the value of environmental monitoring in the early stages due to how smoothly things go later on.
 It's important to have good data when attempting mitigation techniques, and it can be valuable in the end to delay a project to gather necessary information.
 Look to the future — and be honest about long-term maintenance capabilities — when deciding on the best strategies to protect wildlife. A less-effective technique that requires less maintenance might be better in the long run than a more-effective technique that fails quickly.
 Having boots on the ground and communicating with drivers is useful outreach and encourages them to be more cautious.
Next steps
The study evaluating how well rip-rap and paved shoulders deter turtles from nesting on roadsides will go on for multiple years. When it is complete, the results will be shared so that other municipalities — and other at-risk species — can benefit.
Quote
"Involving the construction crew in the hands-on portion of the biology work created a bond with the species that were being protected and resulted in further cooperation and protection, because the crew had a sense of guardianship over the animals and sites they were directly helping."

– Steven Kell, species at risk biologist and project coordinator, Shawanaga First Nation
Want to explore all GMF-funded projects? Check out the Projects Database for a complete overview of funded projects and get inspired by municipalities of all sizes, across Canada.